 clinic opening hours
8:00 am to 5:00 pm
Thursday
8:00 am to 1:30 pm
About Arab Medical Center
Providing Top Quality Healthcare Services in Jordan Since 1994
Since its establishment in 1994, the Arab Medical Center (AMC) has positioned itself among the top medical destinations and one of the leading referral hospitals for local, regional, and international patients. AMC differentiates it's self by a modern state of the art medical complex located in the heart of the capital, Amman, and a relentless drive to provide the highest quality health care for all of its patients.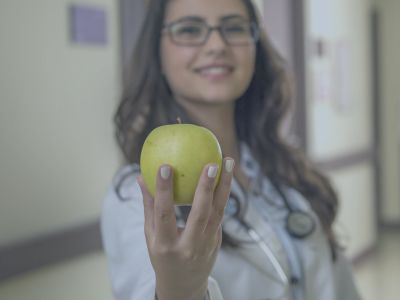 Our Vision
Our vision is to be the premier healthcare provider facility in Jordan in delivering quality and compassionate care to all patients while maintaining highest medical ethical standards at all times.
Our Mission
To provide medical/surgical and diagnostic services to citizens of Jordan and other countries through adopting excellent health care delivery standards, utilizing the latest technology, hiring qualified staff and continuously improving their competencies. We are highly dedicated to exceed the expectation of all our stakeholders and strive to maintain a safe environment for our customers.
Our Values
Compassion
Excellence
Teamwork
Patient Centered Care
Continuous learning
High Quality and Safe Care
Providing Top Quality Healthcare
AMC's patients are accommodated by highly qualified and experienced physicians and staff.
We pride ourselves with upholding the patient's health as our first priority and that patient's excellent experience presides over every medical decision and procedure. The center has achieved a distinguished level of medical services and renowned upscale hospitality services.
Dear Patient,
Upon arrival at Arab Medical Center you can proceed to the information desk; Patient Relations Employees at the desk will be available during your stay to answer your questions, assist you and ensure your comfort. Your feedback is essential to improve your experience during your stay at AMC and to help us expand upon our services. Please do not hesitate to ask our staff to help you with your medical and/or hospitality needs.
The Arab Medical Center is committed to providing a quality service for its patients and is working in an open and accountable way to build the trust and respect of all our patients. One of the ways in which we can continue to improve our services is by listening and responding to the views of our patients and their families, in particular, by responding positively to patient complaints and feedback.
International Patient Experience
Across the Middle East, many patients from different destinations come to Arab Medical Center to seek medical treatment. The International Patients Affairs Office has an organized team which plays an effective role in making your medical experience a comfortable and enjoyable one. We are fully committed to provide unique services to every individual patient and his/her family.
Our services include: scheduling appointments, admission arrangements, referring patients to expert physicians, coordinating with insurance company to get approvals on medical arrangements and procedures, booking rooms for admission, escorting patients to do Lab and X-ray procedures, visiting in-patients in order to assure they are comfortable and take records concerning their needs, solve patients issues and answer their questions. In summary, we guarantee that your experience during your stay at Arab Medical Center shall be a comfortable stay until you reach home.
Arab Medical Center Clinics
Please call us at +962 6 5921199